Jewellery is a great way to make a fashion statement. Whether you're looking for something to add a touch of elegance to your outfit or make a bold statement, there is a wide variety of jewellery available that can help you look your best. From necklaces and earrings to bracelets and rings, there are countless accessories to choose from to help you put together the perfect look. In this blog post, we'll explore different types of designer jewellery and discuss how you can use them to enhance your look.
Necklaces
Necklaces are a classic accessory that can instantly elevate any outfit. Whether you prefer a classic gold chain or something more modern, there's a necklace to fit every style. From statement pieces to timeless classics, necklaces are an essential accessory for any wardrobe.
Statement pieces like chunky gold chains, layered pendants, and oversized baubles are great for adding an extra touch of glamour to your look. If you're looking for something more understated, delicate pendants or a classic link chain will never go out of style.
Bracelets
Bracelets are an accessory that is versatile and fun to wear. They come in a variety of styles and materials, ranging from fine metals and precious stones, to casual and colorful beads. The right bracelet can add a touch of sophistication to any outfit and can be used to express personal style.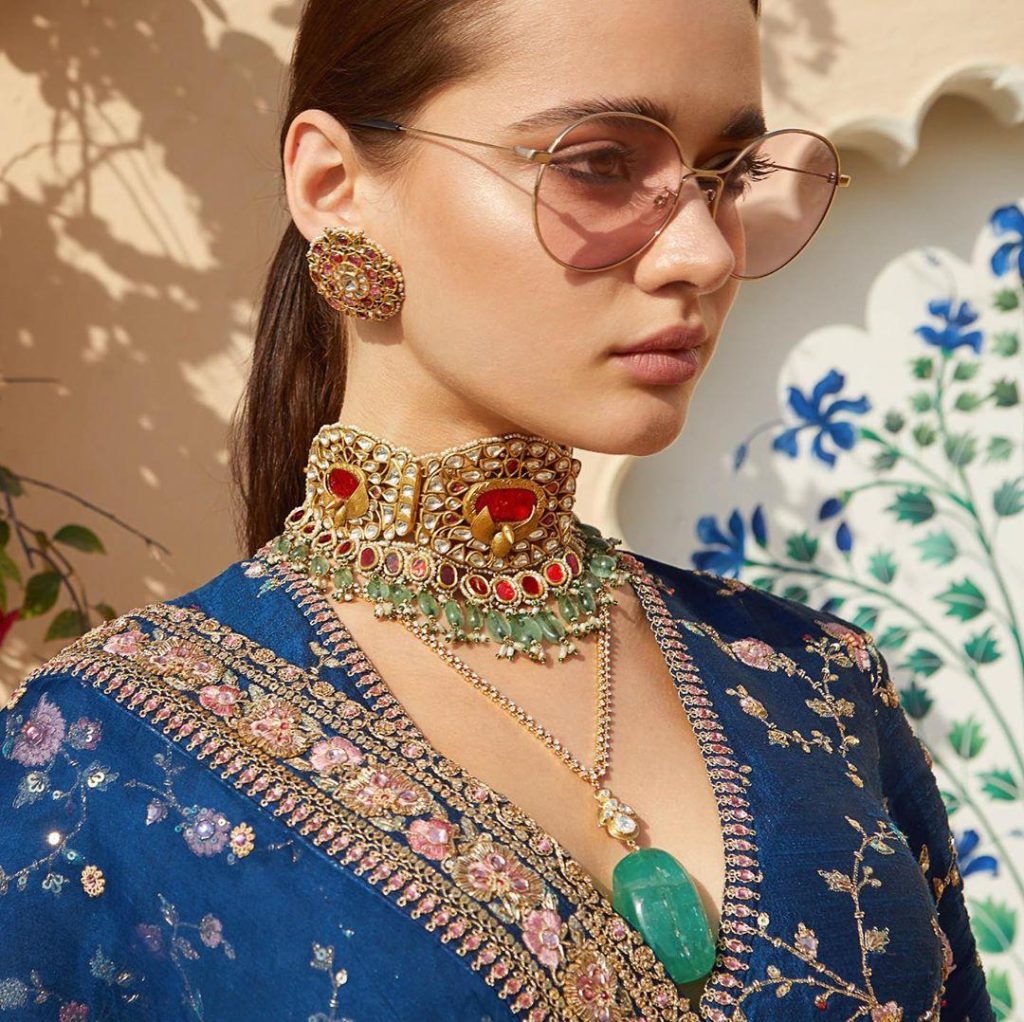 When it comes to choosing the right bracelet, there are many factors to consider. Consider the shape of your wrist, what type of metal you prefer, or even if you would like something with sparkle and shine. If you're looking for something timeless, try a classic silver or gold bangle. For those looking for a little more sparkle, there are plenty of bracelets with diamonds and other precious stones.
A simple bracelet such as a thin gold chain is perfect for everyday wear, while a more elaborate design such as a bracelet with colorful stones or charms can make an outfit pop for special occasions.
Rings
Rings are one of the most common and versatile accessories that you can wear. Whether you are looking for something simple or a statement piece, there is sure to be a ring style to suit your needs. When it comes to rings, the possibilities are endless. From thin stackable bands to bold gemstone designs, you can create your own signature look. Rings are a great way to express yourself and add a little extra sparkle to any outfit.
Rings are also a great way to add a personal touch to any outfit. Consider wearing a ring with sentimental value such as an heirloom or family crest. Engraved rings are also a popular option for those who want to add a special message or initials.